home gallery about the artist music contact information www.paulpetersonart.com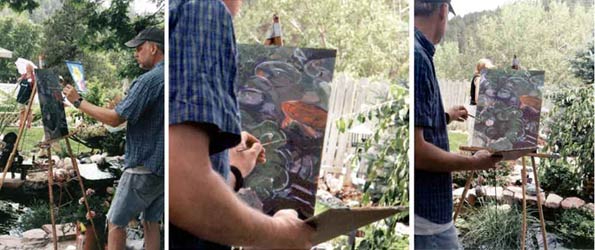 Here I am painting during the 2003 Garden Walk in Rapid City, SD. In addition to my studio work, I spend a good deal of time painting en pleine aire. En Pleine Aire is a French term that simply means in the open air. All of my pleine air paintings are completed on site. Capturing the light as it falls across the landscape forces me as an artist to make decisions quickly and constantly, with little time for reflection. I record my immediate impression of the unfolding landscape in a manner that fills the picture with a sense of place that can not be achieved in the studio.
"Bear Butte From The East"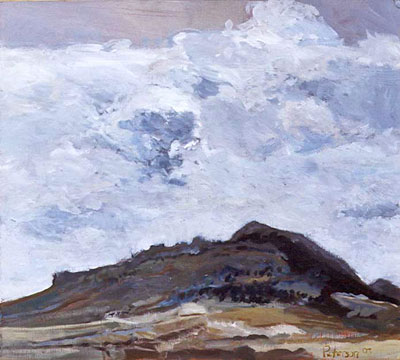 "Bear Butte From Gravel Rd."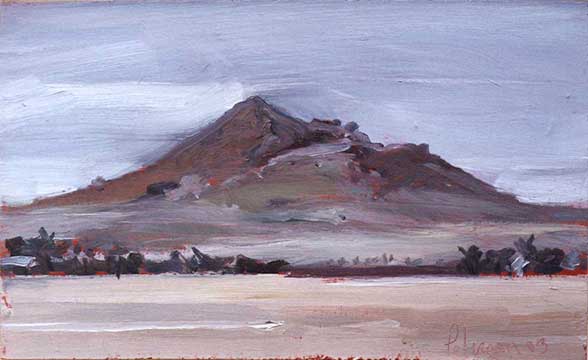 "Water Lilly"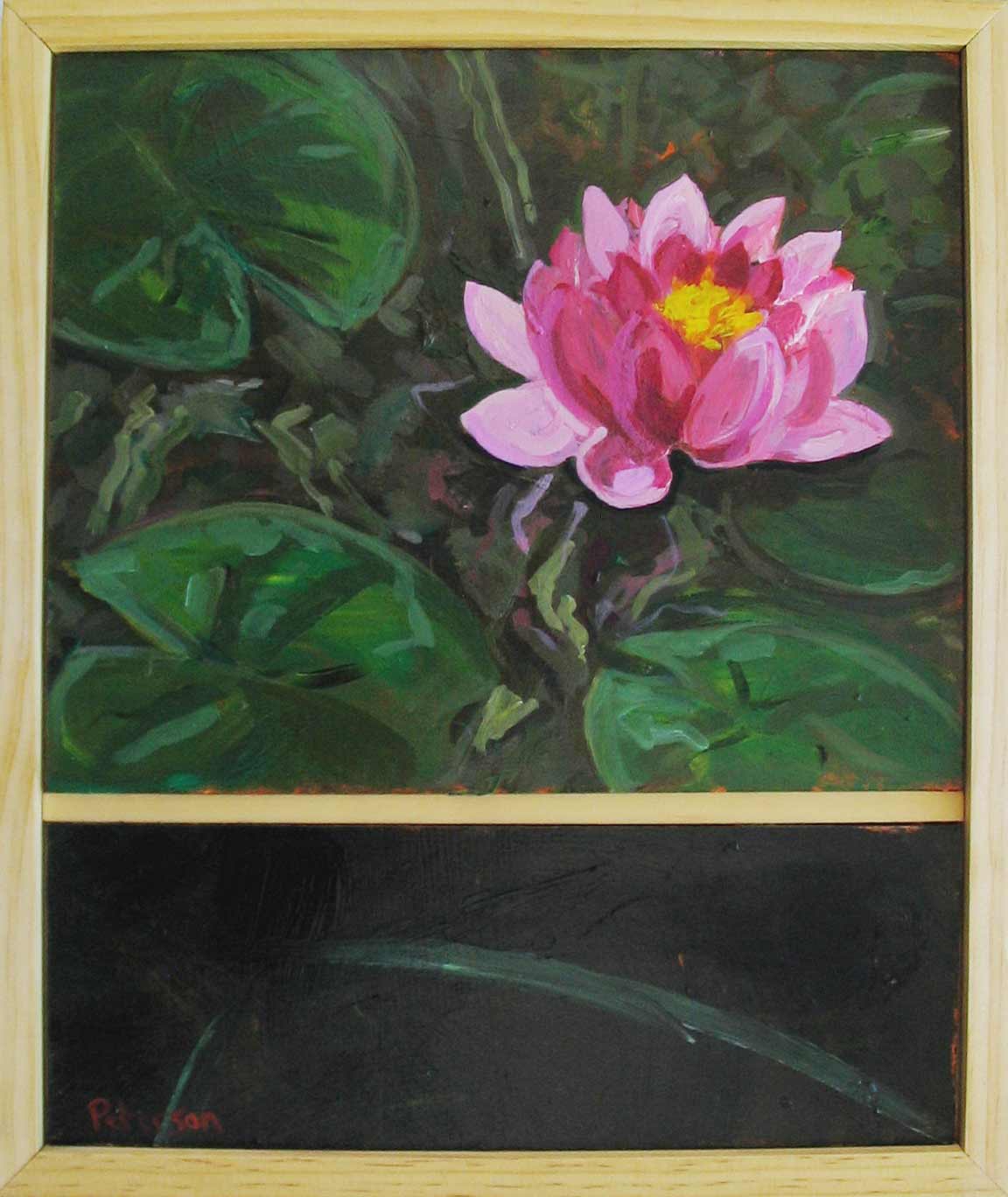 Plein Aire painting is for everyone. Here is a picture of me painting with Geri Renner's class from Wilson Middle School in Rapid City, South Dakota..